CONBOY BASKETBALL TRAINING
The Conboy Basketball Player Development Training Program's goal is to develop the participant into the best basketball player they can be using the same intense, progressive techniques taught at the collegiate and professional levels. The program is an individual, small group, team, or coach training curriculum based on the skill set(s) and needs of the participants.
How to Book Lessons:
Step 1 | Purchase Lesson Package
Step 2 | Once payment is received the trainer will contact you to begin booking lessons
Matt Conboy | Matt's passion, enthusiasm, and innovative training techniques leave a lasting impression on every player and coach he works with. He has spent the past 11 years developing his progressive curriculum with Conboy Basketball. He has orchestrated multiple camps in China, Australia, Philippines, Mexico, Canada, Poland, Hawaii, Alaska, and all over the rest of the United States.
Matt has a special ability to connect and reach players. He can adapt and motivate at all levels from elementary to college/pro. From 1 on 1 training to large camps Matt does it all. He uses a holistic approach to challenge players on every level mentally, physically, and emotionally. Matt has trained and worked players of all skill levels and abilities. Matt is dedicated to continue to progress and learn from the best in the world.
Matt is the founder and director of Team NW Reign basketball club. He currently works as the lead scout and skill director for the NBA and WNBA overseas combine. He also serves as a camp director/trainer for Max Hoops, Driven Training, Open Gym Premier, and John Lucas Enterprises.
Education: 2006 Education Degree and Teaching Certification/All Academic team/Dean's list Player: Holds HS records for most assists in game and Ft's in a row (Prairie High School 2001). Scored over 2,000 career points at Oklahoma Wesleyan University. Honorable mention All American.2nd in nation in 3 point field goals made/game.
TRAIN WITH MATT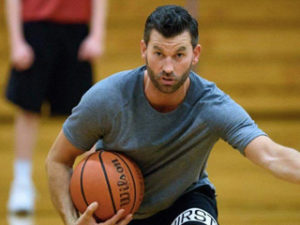 Kyle Thurston | Kyle graduated from Columbia River High School in 2009. Held/holds records for most 3s made, most steals all time- most assists all time. Finished 3rd all time scoring list (believes he is #4 all-time now). Most wins all time. Kyle helped lead his 2009 team to a Best record in school history(25-4) and best finish in school history (2nd in state for 3A boys)
Kyle was all league my sophomore, junior and senior seasons. Started varsity all 3 years and made all region teams my junior and senior season. His senior year he made all state tournament team. After high school Kyle ended up playing 1 year at Clark in 2014; starting point guard. Clark went undefeated in league (18-0) finished 27-2.
Kyle has played in the ABA and won a championship with the Quad City Flames and was named player of the game in the championship and got the 6th man award for the championship tournament that was held in San Antonio, Texas (summer 2019). Currently, Kyle is on the roster for the Vancouver Volcanoes in the TBL.
Kyle specializes in ball handling & shooting. He has coached youth basketball and been training athletes off and on over the last 8-10 years.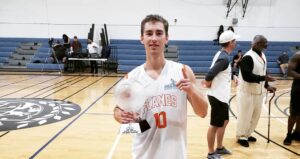 Alex Glikbarg | Alex, a PNW native, graduated from Camas High School in 2017. There, he had a strong basketball career, lettering on varsity for three years. His senior year he led the Papermakers to their second tournament berth in the last 53 years, leading the team in both points and assists. He was first team all league, all region and an honorable for all state. His senior year he earned a spot at the Les Schwab Roundball Shootout game and won their Slam Dunk Contest.
He attended Washington State University where he received his Bachelor's Degree in Marketing. During his time in Pullman, he earned a spot on the Pullman practice team called the "gray squad". He was also able to spend a lot of time in the gym with Texas Longhorn Legend, Coach Kamie Ethridge and former WNBA star and 3 point champion Laurie Koehn. There, he got to dissect the basketball minds of two of the greatest coaches in Washington and learn to see the game from a different level.
In 2010,
Alex
joined Matt Conboy's program Pure Advantage as a 5th grade player. Over a decade later, he is back with Conboy working as a trainer and coach. He has several years of coaching experience. His senior year of high school he was the head coach of a Camas High School project unified team. After his freshman and sophomore years of college, he returned to his Alma Mater and coached the freshman summer team.
Now,
Alex
coaches the NW Reign youth team, as well as the High School Boys Varsity team.
TRAIN WITH ALEX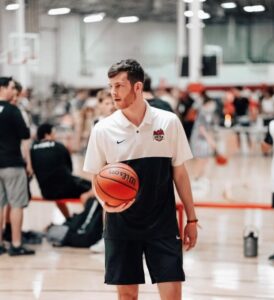 Brendan Ritschard | Brendan played his high school basketball at Centennial High School in Portland, OR. After high school Brendan went on to play college basketball at Portland CC and then George Fox University where he was a starting guard. Brendan has a masters degree in education and is looking to become a teacher and a college basketball coach. Coach Brendan specializes in ball handling and SAQ training.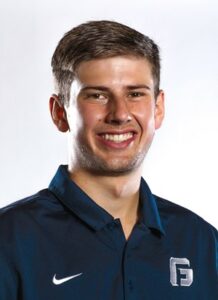 Currently Unavailable
Trevor Jasinsky | Trevor grew up in the Camas area and attended Camas High School, graduating in 2015. There he enjoyed a standout career that included being a McDonald's All-American nominee, First Team All-Region, MVP of the Washington vs Oregon game, and helping lead Camas to their first state appearance in over 51 years.
After high school Trevor attended Western Washington University where he continued his success. By the end of Trevor's college career, he had become a two time conference champion with one tournament MVP, Two time first team all GNAC, Two time All-West region, and ended as 1 of 5 players in the program history to be top 10 in both points and rebounds.
Trevor decided to play professional basketball and started his career with BAL in the Dutch Basketball League. There he led the team in scoring, was second in rebounds, second in assists, and second in blocks. Trevor helped his club make the playoffs for the first time in history and win the DBL cup for the first time in 20 years, scoring 27 points in the championship game.
Trevor has been doing individual and group training since entering college, and has always had a passion for teaching the game of basketball. He has been training with Matt since his senior year in high school, and credits him greatly for contributing to his basketball success.
TRAIN WITH TREVOR