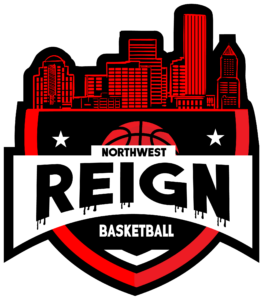 Values of the NWR program:
We want to develop selfless, passionate, and tough student athletes on and off the floor. We take pride in making the extra pass and playing the right way.
We had tremendous success this Winter because of the preparation in skill work/practices, and the unselfishness in tourney play. The Reign program is fully committed to the success and development in each of all of our players.
We ask the very best of our players and will always give our very best as coaches.
2021 Summer Travel Tournament Schedule:
| Date | Event | Location |
| --- | --- | --- |
| June 26th-30th | Team Training Camp | Vancouver, WA |
| July 1st-3rd | West Coast Events Tournament | Centrailia, WA |
| July 8th-11th | Orange County Exclusive Tournament | Irvine, CA |
| July 16th-18th | Portland Live Tournament | Portland, OR |
| July 23th-25th | The Encore Event Tournament | Anaheim, CA |
| July 30th-Aug 1st | The Exclusive | Las Vegas, NV |
What we ask as a Commitment from each of our players:
Team Training Camp is mandatory to ensure each of our teams are fully prepared to begin the Tournament Schedule.
Each player must be able to commit to a minimum of 4 tournaments on the schedule above.
Benefits included in season fee:
5 MONTHS Unlimited A3 Strength, Skill training sessions with Conboy training April, May, June, July, August 2021
Two 60 min team practices per week min
All Tournament Entry Fees
Airfare & Accommodations for each travel tournament
Team Uniforms & Warmups